If you are looking for Canada express entry immigration process, look no further. NepSort's Guide for Canada immigration will walk you through a step-by-step process for express entry.
Canada's express entry immigration system is one of the fastest processes for Canadian immigration. The information provided here is intended to help express entry aspirants understand the step-by-step process involved in an entire express entry immigration system of Canada.
We aim to make the entire process easy to understand so that you can do it yourself.
Many of you think that express entry is an immigration system, but actually, it is not. It is a system used by Immigration, Refugees, and Citizenship Canada (IRCC) to manage applications for permanent residence under these federal economic immigration programs.
Federal Skilled Worker Class (formerly the Federal Skilled Worker Program)
Federal Skilled Trades Class (formerly the Federal Skilled Trades Program)
Canadian Experience Class
Some Portion of the Provincial Nominee Programs
Updates
Canada conducts the most significant first draw of the year in Express Entry history. IRCC starts 2019 with 3,900 invitations to apply for Canadian permanent residence.
Canada Express Entry Immigration – Step by Step Guide
Step 1) Check Your Eligibility
The very first step for Canada express entry immigration is to determine your eligibility. For every immigration program, the criteria to apply are different.
You can find a brief explanation about express entry eligibility criteria at — eligibility checking tools for express entry.

Step 2) Language Test
The minimum grade of CLB is 7 to apply for the Canada express entry immigration. CLB 7 means it applies to all four sections of the language tests. You can find the equivalent score of IELTS with CLB scores in — Language testing for express entry.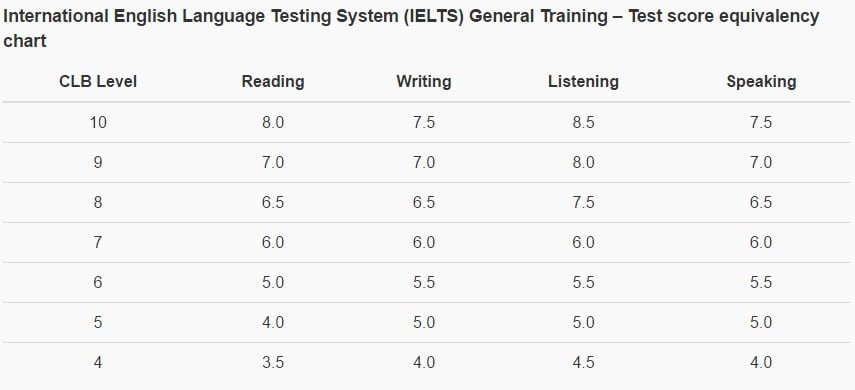 Step 3) Education Credential Assessment (ECA)
Educational credential assessment is all about equivalent a foreign academic degree to a Canadian degree.
Check Where Can You Do Education Credential Assessment
For the educational credential assessment, it must be done only by the designated organization. Find the list of selected organizations for ECA:
Comparative Education Service – University of Toronto School of Continuing Studies
International Credential Assessment Service of Canada
World Education Services
International Qualifications Assessment Service
International Credential Evaluation Service
Medical Council of Canada
Pharmacy Examining Board of Canada (the professional body for Pharmacists)
Step 4) Finding NOC Code
National occupation classification is the system used by the Canadian government to categorize the job. NOC is the four-digit number assigned to your job category.
The job information is broken down into several groups. For immigration purposes, the main groups are –
Skill Type 0 (zero) – management jobs.
examples: restaurant managers, mine managers, shore captains (fishing)
Skill Level A — professional jobs. People usually need a degree from a university for these jobs.
examples: doctors, dentists, architects
Skill Level B — technical jobs and skilled trades. People usually need a college diploma or to train as an apprentice to do these jobs.
examples: chefs, electricians, plumbers
Skill Level C — intermediate jobs. These jobs usually need high school and job-specific training.
examples: long-haul truck drivers, butchers, food and beverage servers
Skill Level D — labor jobs. On-the-job training is usually given.
examples: cleaning staff, oil field workers, fruit pickers
The occupation must be NOC 0, A, or B for FSW or CEC.
If you would like to find NOC information that best matches your jobs, you can find it on — NOC search page.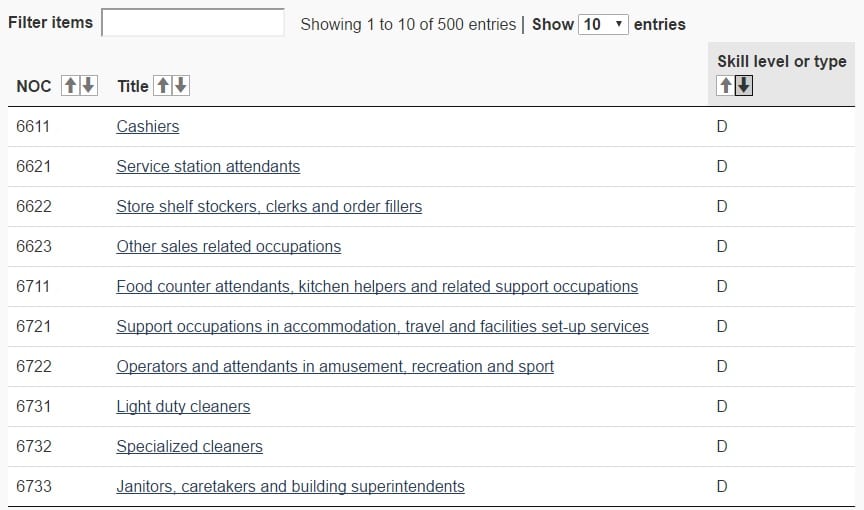 Step 5) Creating Express Entry Profile
After you find your NOC code and educational credential assessment had done, your next step is to create your express entry profile. Whenever you fill out your express entry profile, you have to submit your
First and last Name
Contact information
Education in detail
Work experience in detail
Language test result
Your dependent information
If you would like to learn more about creating your express entry profile, it is briefly explained at — procedure for creating an express entry profile.
Note: If you do not have any job offer, you have to register for the job bank.
Step 6) Job Bank Registration
After submitting information through your express entry profile, you will be given points based on your age, education, work experience, and language test. If you would like to learn more about the point system, it is explained at — CRS Point system of Canada express entry.
Now you will be in a pool with thousands of Candidates. The more point you get, the more is the chances. The total possible point is 1200 out of 1200; 600 points will be added to your profile through the job offer. Thus, the job offer is a crucial aspect of Canada's express entry immigration system.
Learn more about — Job bank registration process.
Step 7) Invitation to Apply (ITA)
The highest-ranked candidates and those with valid job offers or provincial nominations are then invited to apply for Canadian permanent residence. From this point, candidates have 90 days to submit an electronic application for permanent residence.
Note: As of November 19, 2016, candidates will have up to 90 days to submit a complete application. Previously the limit was 60 days.
At the same time, you have to do the following tasks:
Pay the application fee (C$550 each for principal applicant and spouse) and right of a permanent resident fee (C$490 each for principal applicant and spouse).
Provide proof of funds.
Get police certificates.
Medical Test.
After all, you are good to move to Canada.
If you find this helpful, don't forget to share it with your friends and family members.
Disclaimer – All info on this website is general and should not be considered legal advice.