Creating a MYCIC account is the very first step for the Canada express entry immigration. If you are looking for how to create MYCIC account, you are in right place where you can get all information about how to create MYCIC account along with all immigration process for Canada.
Create MYCIC Account for Canada Express Entry Immigration – Step by Step Guide
---
It is very easy to create MYCIC account. We will guide you here each and every steps that you have to follow to create MYCIC account. Be careful that starting from the MYCIC account, your journey to immigration in Canada starts. So we suggest you to do every step very carefully and sincerely.
To create MYCIC account goes through the website http://www.cic.gc.ca/english/e-services/account.asp
You can either create an account using your online banking login (Sign-In Partner) or a Government of Canada login (GCKey).
A GCKey is an electronic credential (a username and password) that allows you to securely access the Government of Canada's online services.
Here we are going to create MYCIC account for Canada express entry immigration through GCKey. There are only three steps that you have to do to complete the MYCIC account.
Step 1: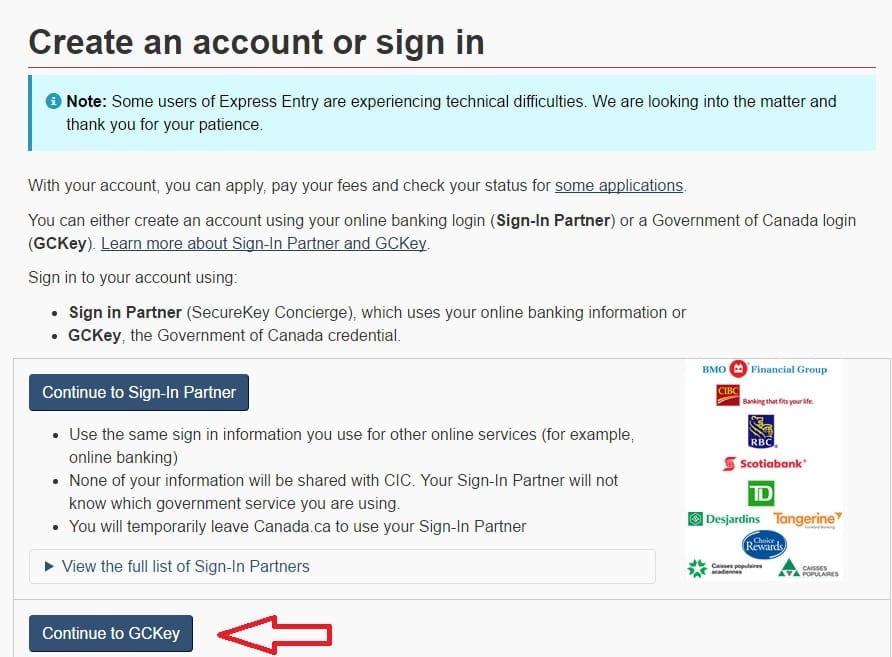 ---
Step 2:

---
Step 3: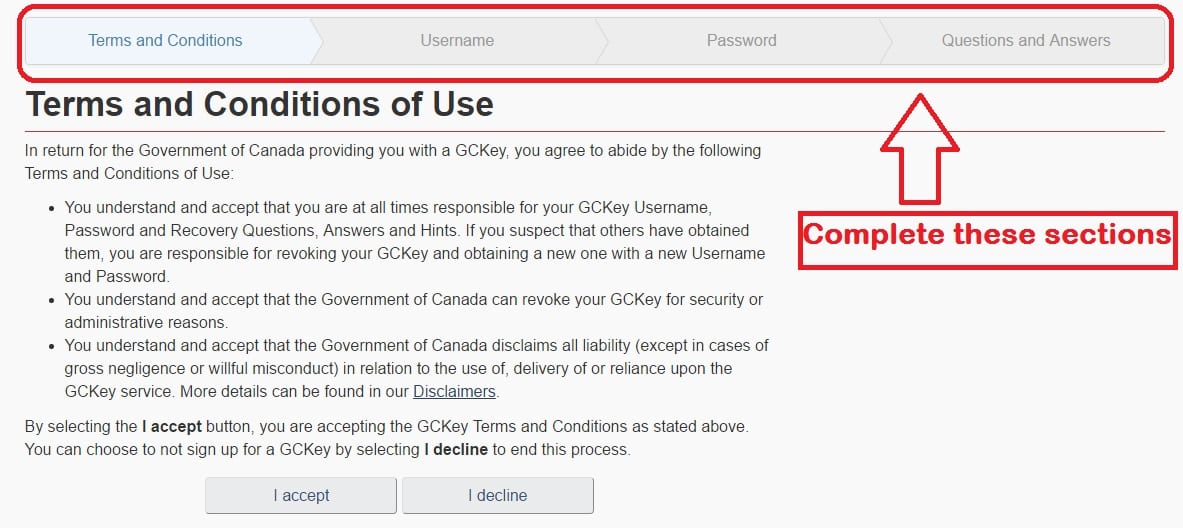 Once you have completed all entries in this GC-key page, you will be prompted to select continue to leave GC service and return to Gov. of Canada online services.
Now you have successfully created the MYCIC account. You can proceed by hitting the "sign in" button.

---
If you find this helpful don't forget to share with your friends and family.
For more immigration news and updates keep on visiting www.nepsort.com.
---
Important Information
Canada Express Entry Immigration Process – Step by Step Guide
Canada Express Entry Eligibility Check Online
How to Create Express Entry Profile for Canada Immigration?
National Occupation Classification Code Canada List – NOC Code Canada
---