If you are looking for the Canadian student visa process, you are in the right place where you can get all information regarding the Canada student visa processing system and its steps.
Here we listed the step-by-step process for the Canada student visa process; let's get started.
---
Step by Step List for Canada Student Visa Process
---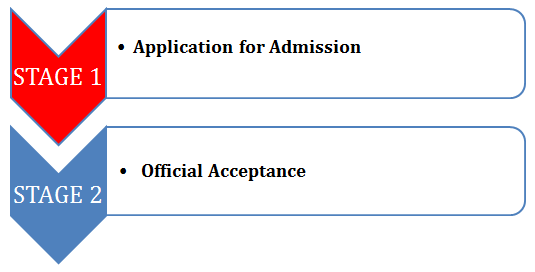 Complete Steps for Canada Student Visa Process
Every year more than 130,000 international students come to study in Canada, and even more come to Canada to learn English or French. There is no reason why this cannot be you too!
The first primary concern is that if you intend to study in Canada, you need a "Study Permit."
The Canadian government issued a study permit and allowed you to stay and study in Canada for a temporary period. In the Study Permit, your educational institution and course of study are specified.
The very first step for processing the student visa in Canada is filing Form IMM 1294. This Form IMM 1294 is used explicitly by those who want to apply for a study permit.
Once your Study Permit is approved, you are limited to study at a specific school or a particular course of study.
Study Permits are sometimes called TRV. TRV means Temporary Resident Visa.
It would help if you showed an officer that you would be studying in Canada for a fixed temporary period.
Requirements of Canada Student Visa Process
To qualify for Student Permit
You must have acceptance from an educational institution of Canada, i.e., Universities and colleges of Canada. If you have an acceptance letter from Universities, you will have a high acceptance rate.
You have to show your income source and property evaluation by your annual tuition fee and living expenses in Canada so that you can prove you can easily afford your study and living expenses over there.
You have to give a perfect plan and reason to return to your country after completing your study. For this, you can make any plan related to your field of study. For example, suppose somebody is applying for the Business Course. In that case, they can say that they are planning to run a business organization and play the role of accounting or manager or whatever it be.
You must not have by law-abiding and record of criminal activity.
It would help if you had good health with a complete medical examination.
---
Frequently Asked Question about Canada Student Visa Processing
---
How long can I study in Canada?
You can stay in Canada as a student for the duration of your Study permit. In many cases, students can apply for an extension after completing one level of study in Canada. For example, if you are applying for Undergraduate study, you can apply for the graduate-level course after completion of Undergraduate study.
For those who got Graduate level, after completion of the Graduate level, they can apply for a work permit, and they can extend their visa.
Can I work while I am on Student Visa?
Yes, of course, you can work in the Student status, but there are some circumstances.
If your employment is on-Campus
The international student is the recipient of a scholarship
If the work has been certified as being an integral part of the program of study
If the work consists of academic research or a post-doctoral fellowship
If the work takes place after graduation in a field related to the program of study
It is an exemplary aspect of Canada in comparison to the USA; the Spouse of international students are eligible to work temporarily in Canada
Can I extend my student Visa in Canada?
Yes, of course. For this only, you need to file Form IMM 1249. Form IMM 1294 is submitted for changing conditions or to extend your visa in Canada as a student.
Note: It is essential to apply for a visa extension at least 30 days before your current visa expires.
---