The Libon app is one of the most well-known free phone apps for national and international calls.
It is available for the Android version, iOS version, and even for the web too. Libon is also offering free credits for its users. You can use Libon free credits to make an international call.
See Also: Best Site Offering Free International Calls
What is Libon App?
Libon is the new revolutionary communication app available for Android, iOS, and even for the web. You can make an unlimited call from the Libon app in more than 100 countries over the world.
Key Features of Libon App: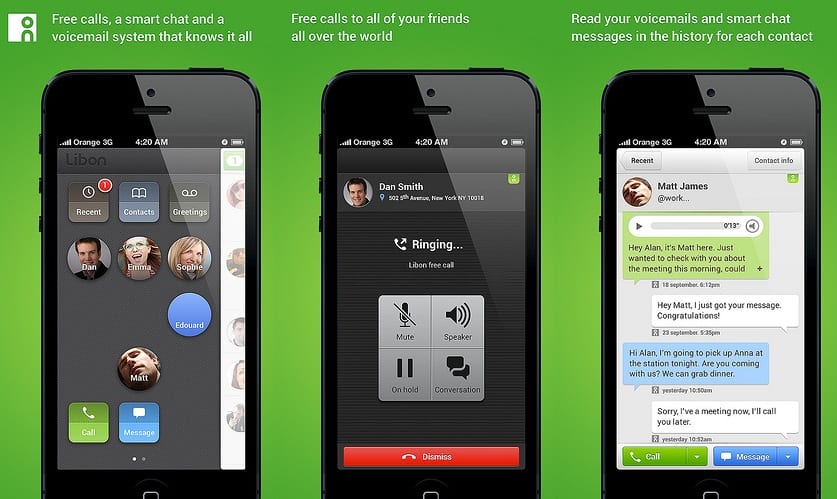 Free instant messages to all your Libon contacts.
Unlimited free calls to all Libon users without any country barrier.
Customized voicemail for each of your contacts; you can either record or type.
You can see all of your voicemail in a single glance and choose which one you want to listen to first. Libon free calls are also available on regular mobiles.
Libon outcalls are the cheap calling option to more than 100 destinations all over the world. You can use free minutes as well as you can also buy credit to make Libon outcalls.
How to Make a Free Call From the Libon App?
Whenever you invite your friends to Libon, you will earn 120 minutes of free call credit. At the same time, if the friend you asked joins the Libon, you will earn 30 minutes of credit. With these credits, you can make a free call to more than 100 countries in the world.
Official App Link: