If you are looking for the ECNR online registration process, look no further. Here you can find the complete information regarding ECNR online registration process.
---
ECNR Online Registration Process
---
These are the step-by-step process for ECNR online registration process.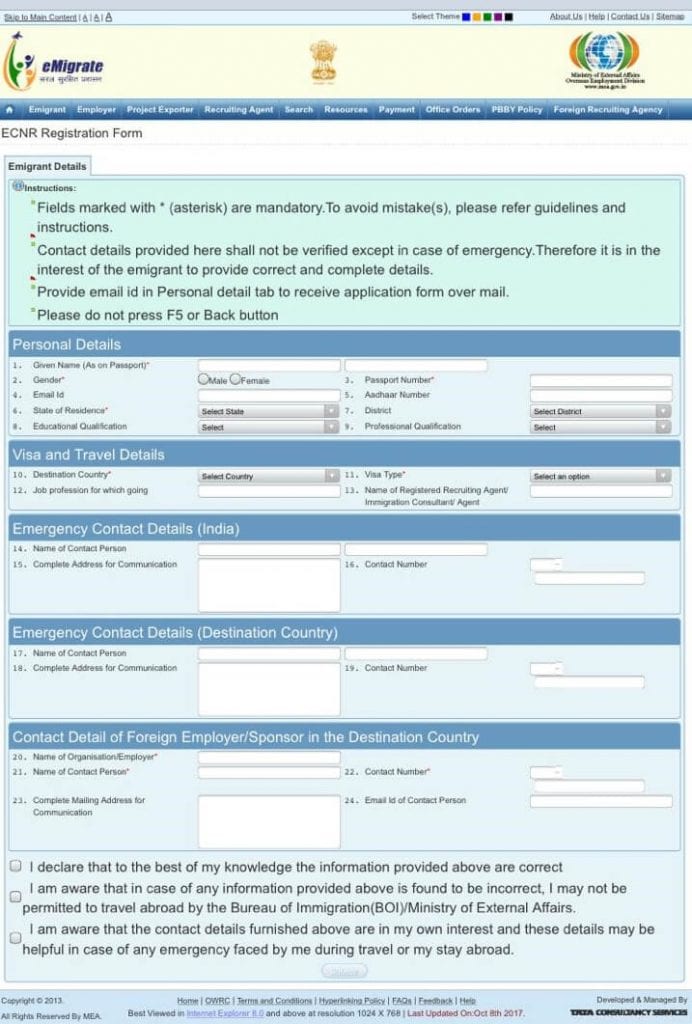 1) Need to Have Indian Mobile Number
At first, you need to have an Indian mobile number for the registration.
Since a one-time password (OTP) is required to complete the registration on the platform, you are required to use an Indian mobile number.
It is not required that the SIM card is registered under your name. If it is an Indian number, it should be fine.
2) Visit Emigrate Official Website
Go to emigrate.gov.in and click on 'ECNR registration.' Put your Indian mobile number before registration.
3) Authorize your Mobile Number
You'll then receive an OTP code on the mobile number you provided, which will then redirect to the next page of the application on the website, where you have to fill in your details.
4) Enter Your Details on Application Form
You'll be asked to enter details including your passport number, Aadhar number, profession, country of residence or work, emergency contacts in both India and the other country, email id, etc.
All fields marked with a red star are required fields, so you have to fill all those boxes.
5) Enter Your Work Details
If you found a job in a foreign country with the help of an agent or job agency, you will be asked to submit your agent's details.
If you didn't use such an intermediary and found the job yourself, you can leave this field blank.
6) Submit Application Form
Once you've entered your details, hit the 'Submit' button, and you should get a confirmation SMS on the same Indian mobile number you used earlier or an email.
Keep those as proof of your registration, as you will be asked to show this at all airports in India when traveling to one of those 18 ECR countries after January 1, 2019.
Note: Registration must be completed on the www.emigrate.gov.in portal between 21 days and 24 hours before the date of travel.
---