With the skyrocketing cost of plane tickets, visiting your family must have been really difficult for you. If you are worried about how to find cheap flights in 2023, don't worry we have got you covered.
Finding a great deal on pricy flight tickets can be a huge relief. There are various ways to bring down the flight ticket price in comparison to the amount you get after searching straight up on the internet.
Follow this guide to discover handy tips and tricks that will help you obtain an incredible deal on your flight ticket to the destination of your choice.
Without further ado, let's get started.
Following are the ways to find cheap flights in 2023
1. Book Early – Straight and Effective way to find the best deal on flight tickets
Although this may sound straightforward, booking your tickets ahead of time can help you avail the best flight ticket deals and discounts. The earlier you book the trip, the more chances to get a low price on airfare.
You should try and buy tickets at least 2-3 weeks before your scheduled departure. By planning your travels months in advance, you can be sure to find impressive discounts on flight tickets.
2. Use Budget Airlines – Cheapest flight tickets on purpose
Budget airlines operated on purpose to serve you with the lowest ticket prices. To save money on flights, you should look into low-cost airlines that are available in your area.
These airlines typically offer cheaper tickets than the bigger ones and can help you save a lot of money. If you are looking to save money on your next flight but don't care too much about the amenities and comfort booking with budget airlines might be the way to go.
3. Consider alternate airports – Save the travel Cost and Time
Choosing an alternate airport near your destination will let you have choices that definitely cut down on the amount of money that you spend on your flight.
Many people are not aware of this but it is possible to save hundreds of dollars by just opting for an alternate airport instead of the primary one.
For example, if you have two airports within a 20 km radius, the first on 12 km and the second on 18 km there are more chances you will find the cheaper flight ticket to your destination on the second one.
4. Flexible with the dates – Flexibility leads to Affordability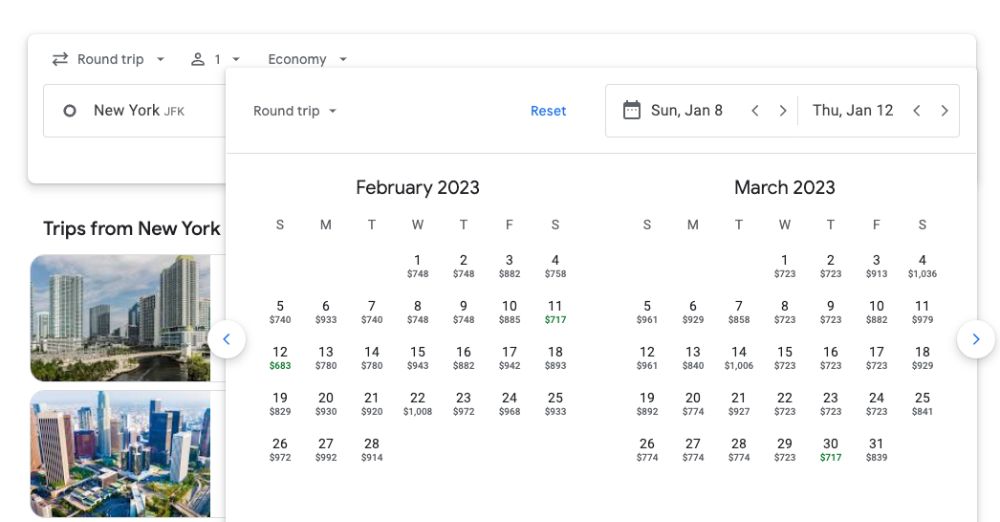 The price of flight tickets drastically changes depending on the dates. If you can be flexible with the dates of your travel, you will have more chances to find a cheap flight.
You can research different days and determine what works best for you. Flights are cheaper during weekdays as compared to weekends so if you can plan your journey accordingly, you might be able to save some money on airfare.
So be ready to be available on any day of the week to make your trip if you want to save money on a flight ticket.
5. Travel during off-peak hours – Best deal for Solo Travellers
Most flights are more expensive during peak travel hours like midday and early evening. To get a great deal, try to pick off-peak hours such as in the morning or late at night as plane tickets during these times tend to be cheaper.
This trick can be particularly useful to solo travelers because they do not need to worry about their traveling companions having a bad experience due to the early or late hours.
6. Avoid peak season travel – The reason for expensive flight tickets
This is an obvious one but people tend to forget it. If you are looking for cheap flights in 2023, try and travel during the off-season as ticket prices tend to drop drastically during this time.
You can also find some great discounts during the low season if you do your research properly. This is a great way to get the cheapest flight ticket that you can find.
The peak season for the highest ticket prices are the summer months that is June, July, and August, and holidays time like December.
7. Look for deals and packages – Take advantage of promotional offers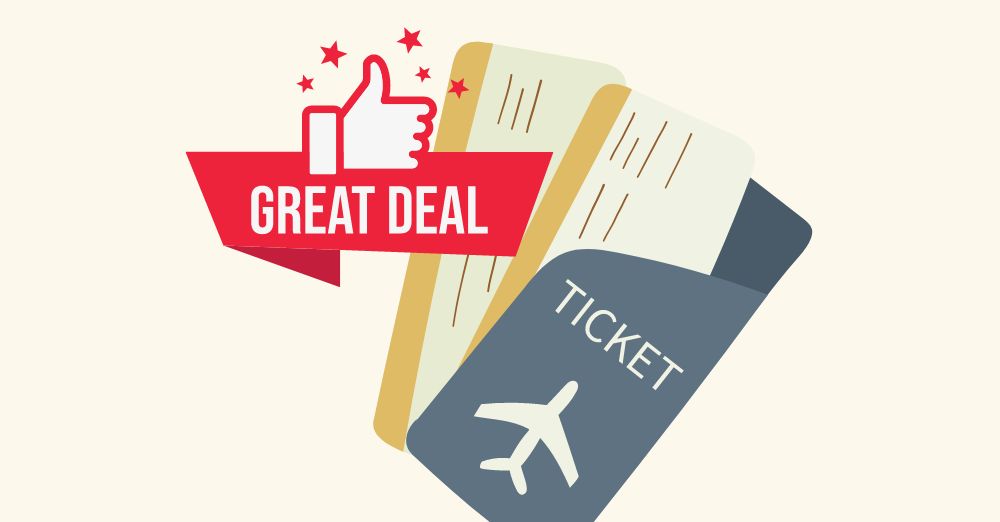 Keep an eye out for deals and packages offered by airlines and travel websites, as this might be your ticket to getting affordable flights. Airlines often offer promotional discounts or package deals on flight tickets which can be availed to get a cheaper rate.
Similarly, travel websites also offer special deals on flight tickets that can help you get the best possible price. Look out for these offers and take advantage of them if you are looking to save money on your travels.
8. Compare multiple websites/search engines – Find the most affordable deal on flight fare
The key to finding affordable flights is to compare prices on different websites and ticketing platforms.
Many times, the same flight can have different prices depending on where you are looking for it. Make sure to compare multiple sites before booking your tickets so that you can get the most affordable deal available.
Popular search engines to compare flight tickets are:
CheapOair
Skyscanner
Kiwi
9. Search in incognito mode – Hide your search history to get new best deals
When booking a flight ticket, it is recommended to search for your tickets in incognito mode. This way you will be able to hide your search history on your device or search engine.
Since airlines and travel websites track your search history and if they know that you are looking for a certain ticket, they may increase the prices due to demand.
To avoid this scenario, try searching for flights in incognito mode to find deals on flight tickets.
10. Use VPN to book a flight ticket – Find the best deals hiding your location
Using a VPN while booking flight tickets is another technical way to get the best deal available.
Most websites use geo-targeting technology which means that depending on what country you are accessing from, the prices of tickets may vary. By using a VPN, you can access the flight booking website from different locations.
This way, you can compare prices from different countries and find the most affordable flight deal available.
Some common VPNs are:
11. Enroll in travel reward programs – Get rewarded for your loyalty
If you are a frequent traveler, consider enrolling in travel reward programs. These loyalty programs give you the opportunity to earn points or miles that can be used to get discounts on tickets.
So make sure to check out the different options and find the one that suits your needs. By enrolling in these programs, you can get rewards for your loyalty and save money on plane tickets.
Some popular travel reward programs are:
Emirates – Skywards
Citibank Travel Reward Program
HSBC – Platinum Select Credit Card
Final Thoughts
So these are some of the effective tips that will help you to find cheap flights in 2023. Make sure to research thoroughly and compare prices before booking your ticket so that you get the best possible deal for your travels.
Additionally, booking tickets at the last moment will take a toll on your wallet since airlines tend to increase their prices when they know that someone is trying to buy it at the last moment.
Be sure to take advantage of the tips we outlined above if you want to get the cheapest flight tickets while still getting great value