Do you want to know how you can book IELTS test date in Nepal? No worries, it's a pretty straightforward process. We are going to show you the whole process for booking the IELTS test date in Nepal.
Usually, there are two types of IELTS tests.
1.IELTS Academic:
IELTS Academic is the test given by the students who will apply for higher education in English-speaking countries.
2. IELTS General Training:
IELTS General Training is a test for those people who are going to English-speaking countries for secondary education, work, training, etc.
---
Process to Book IELTS Test Date in Nepal
---
1) Visit the official website link of the British Council Nepal
https://ielts.britishcouncil.org/nepal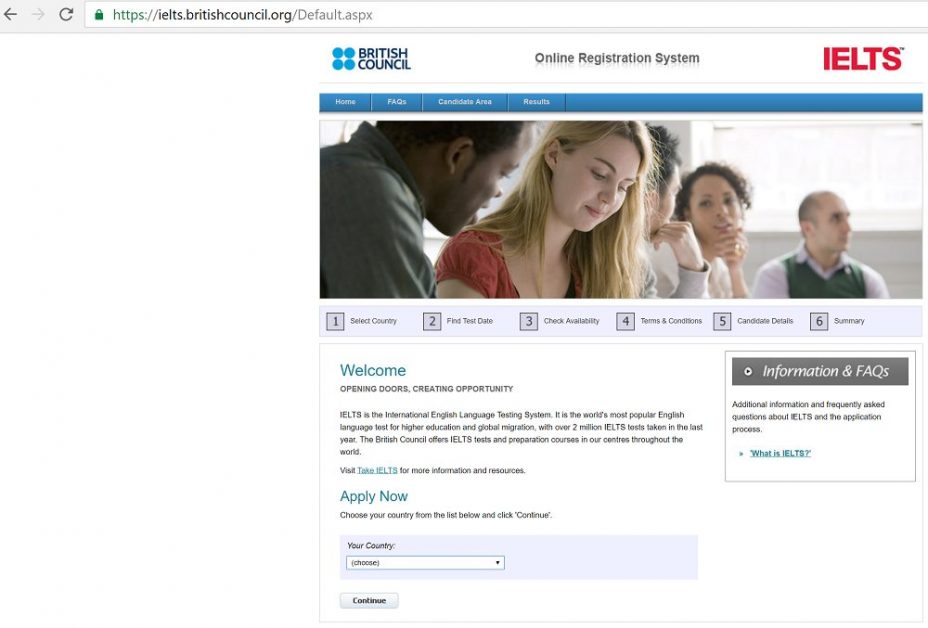 2) Find a test date form
Once you went on this site, you will find a form on the site's home page, the same as below.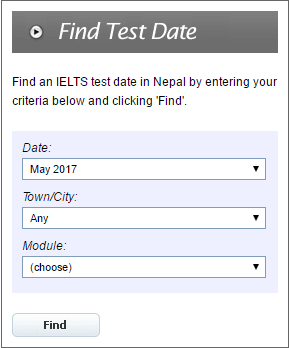 3) Select the date you are interested
You can choose the available dates for the IELTS test.
4) Select the city where you are planning to take a test
You can choose the appropriate city where you can take the tests. As of now, you would have options among the five cities of Nepal. (Kathmandu, Pokhara, Bhairahawa, Biratnagar, Chitwan)
5) Select the module
You can choose the module of the test. That is either Academic or General Training.
6) Click the find button
When you click the find button, you can see the available test dates.
7) Click apply button
There is apply button on the right side of the test dates from where you can apply for IELTS dates. You have to confirm the terms and policies that appeared there.
8) Fill in your personal information
You have to fill-up the form with your correct information.
---
Requirements to Book IELTS Test Date
Clear photocopy of valid MRP passport
Standard Charter Bank deposit slip issued by Standard Charter Bank on British council
It would help if you were accessible with a printer to print a confirmation page.
---
About This Article:
This article is prepared with reference from the British Council Nepal.
IELTS Application: Check Test Availability – British Council Nepal
---