Do you know how to hide Viber chat on your mobile phone? Have you ever thinking about the option to hide Viber chat (private chats) with someone else in your Viber app?
It's good news that you can hide your private chat with someone else on Viber through some simple tricks and easy steps.
Many of us using the Viber app to chat with our friends and family, but we don't want to show some conversation to everyone.
The easy solution to make it private is to hide your conversation. So today, we are going to show you how to hide and Brunhilde the chat in Viber with some easy steps.
---
Step by Step Process to Unhide and Hide Viber Chat
---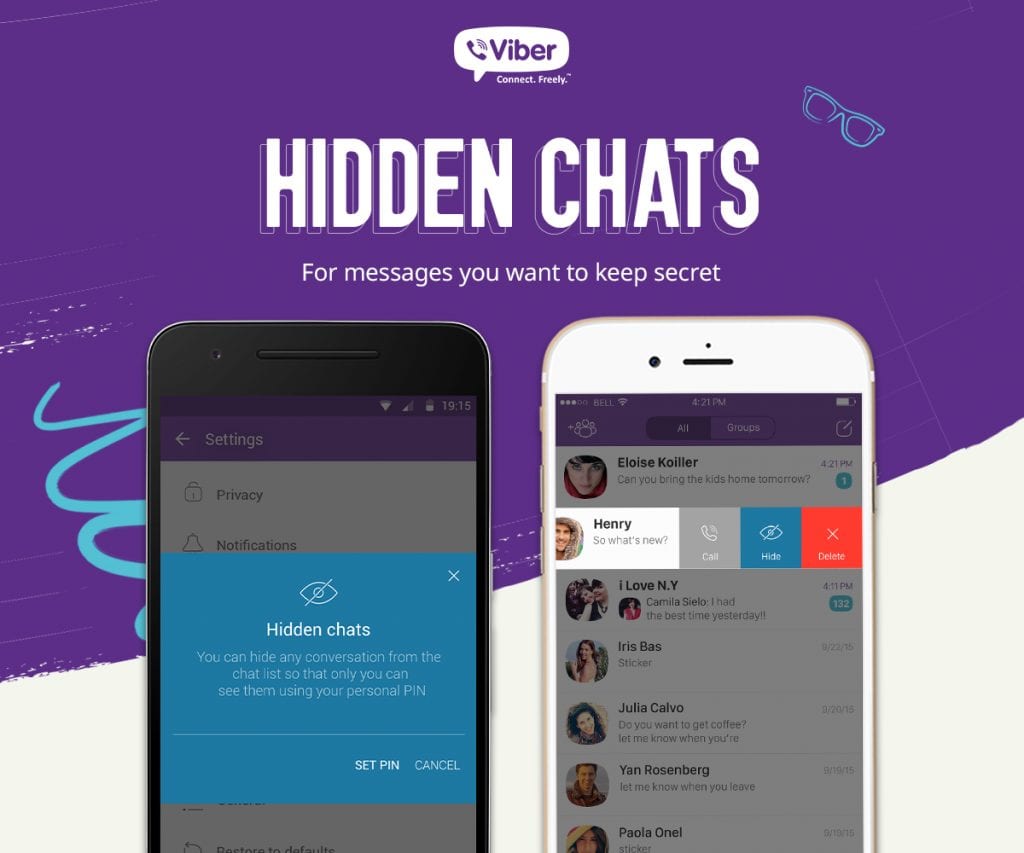 Step 1
At first, open your Viber apps and go to your chat screen.
Step 2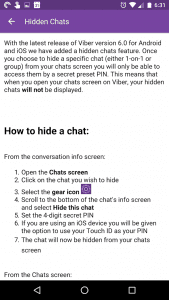 Find the chat specific which you want to hide it.
In iOS Device:
Swipe the chat which you want to hide to the left and click Hide.
In Android Devices:
Press and hold the chat you want to hide, and a dialogue box will appear, and click on the Hide option.
Step 3
Whenever you click the Hide option on iOS and Android, you will ask for a four-digit Pin. Hit four-digit pin.
After entering the four-digit pin, you will no longer see that chat you hide from the chat list.
These are the easy steps to hide the particular chat in Viber apps from your chat list. Then you might have the question; how can I unhide those chats that I already hide from my chat list?
You will be fine; we will show you how to unhide your hidden chant from your chat list in the Viber app.
How to find out hidden Chat?
A first open your chat screen.
Go to the search bar and enter your four-digit pin code, or you can enter the name of the chat too.
You will see the list of hidden chats on the chat screen.
How to Unhide Viber Chat?
At first, please go through the steps above we mentioned to find out the list of confidential chats.
Swipe left or went through the gear icon on the Viber app's top right corner.
When you scroll down, you will find the option for "Unhide this Chat."
Select that option and enter your four-digit pin code or if your device supports the finger scanning option, scan your touch ID.
You will see the hidden chat on your chat screen.
---