If you are suffering from the ruin of Apple iPhone Space? Or if you are looking for how to free up Apple iPhone Space. You are in the right place where you can get information to free up your Apple iPhone space.
---
Free Up Apple iPhone Space
---
Here are few tricks to help clear a significant amount of Apple iPhone Space.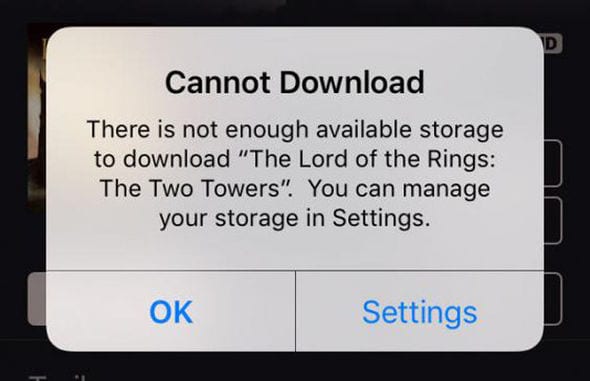 Apple Inc. has yet again stunned smartphone patrons around the globe with its most recent devices, the iPhone 6s and iPhone 6s Plus.
There is no doubt the new handsets have no surface changes but some significant improvements and additions under the hood, as the devices powered by the latest A9 chipsets come with an all-new 3D Touch that adds to productivity significantly.
All high-end applications available on App Store are large and require more space than usual apps.
Besides, photos and videos shot from a fantastic 12MP camera are high quality, hence taking up more space on the device.
It is challenging to manage space when the user owns a 16GB device and has to run all new apps, capture videos and pictures with all favorite music and messages on the device.
Therefore, here are some easy tricks to let users free up some space on their device, especially for those who have "Storage Space Full" notifications popping up on their screens.
HDR Photos
iPhone camera allows capturing HDR photos, which have a notably better quality than the pictures captured after turning off this feature.
However, many users do not realize these photos are larger and take up more space. The feature shoots three pictures with different exposures and combines them into one that is why the quality is better.
Other than additional storage these pictures consume, when the user takes pictures using HDR, a non-HDR picture saves on the device by default, which takes up extra space.
So to use this feature, do not forget to have the HDR version of saved photos.
For this, the user does not need to delete non-HDR images every time, but to switch toggle the "Keep Normal Photo" button under the "Photos and Camera" option in Settings.
Remove Photos, Videos
As all pictures and videos on the users' devices are important, they can not delete them.
However, many videos and pictures are not as important as others, yet the user does not want to erase them, so he either transfers them to a computer or moves to an iCloud account.
To transfer pictures to the computer, the user needs a cable, and he could easily export all images from iPhone to other devices. In case he chooses to go wireless, iCloud is the option. For this, navigate to Settings, scroll down to Photos and Camera, and under this click on Photo Stream option, it will upload photos to iCloud automatically.
However, users need to have an iCloud account set up first to avail of this service. Once these photos and videos are transferred, a considerable amount will free upon the device.
Clear Up Conversations
Text messages hardly consume any space on the device, but if these are used to receive and send audio notes and pictures, the same conversations could use a large chunk of storage.
It is suggested to delete the conversations that are either too old or not important anymore.
If the user does not want to go through the trouble of clearing up his inbox, he could set Audio and Video messages to expire after two minutes that will save up space.
Another option is to set messages to auto-delete by defining a period. For this, go to Settings > Messages, select "Keep Messages," and choose a period after which the device will erase messages automatically.
The same thing applies to other communication apps such as WhatsApp and Viber, through which a lot of content is shared like videos, images, and music that end up using a lot of storage space.
It is best to clear these conversations, if not weekly, then at least every month.
---