If you just started blogging or even if you are doing for a while; to find free photos without compromising the quality and use legally in your blog is one of the most challenging task. Here we will show you how to find free photos from Flickr and use it legally in your blog.
Without any images in your blog post, it seems quite awkward and ugly even if you have well-structured and informative bodily content. For the tutorial blog posts screenshot is a way better image formats to be used but for the generic blog posts, traditional images suits better.
At the beginning, most of the bloggers use the images from the Google Image Search which is illegal to use. Even if you are professional bloggers, if you use the protected copyright image it will cost you more in your future. If you are practicing such a way, reputation of your blog might sink down from top to zero as well as you might have to face several legal issues.
So here we come up with the solution that how can you use high quality free images legally in your blog. There are a lot of websites from where you can use royalty free images with Creative Commons licenses. Among them Flickr is one of the best place where you can find millions of royalty-free high-quality images under Creative Common license.
Flickr is the most popular photo sharing website of modern time. As right now while we are writing this article, Flickr have more than 92 million registered users and they upload 3.5 million photos to the site each day according to the data from IACP Center for Social Media.
It is important to note that not every photo in the Flickr are not free to use in your blog. Before using the photos in your blog from the Flick, we suggest you have clear understanding of Creative Common licenses.
---
Find Free Photos From Flickr & Use Legally
---
At first browse the home page of the Flickr.com. Type the keyword that you want to find photos from Flickr.
In this tutorial, We will show you an example of images for the car which we can use legally in our blog.
We type "Car" at the search box in the Flick.com.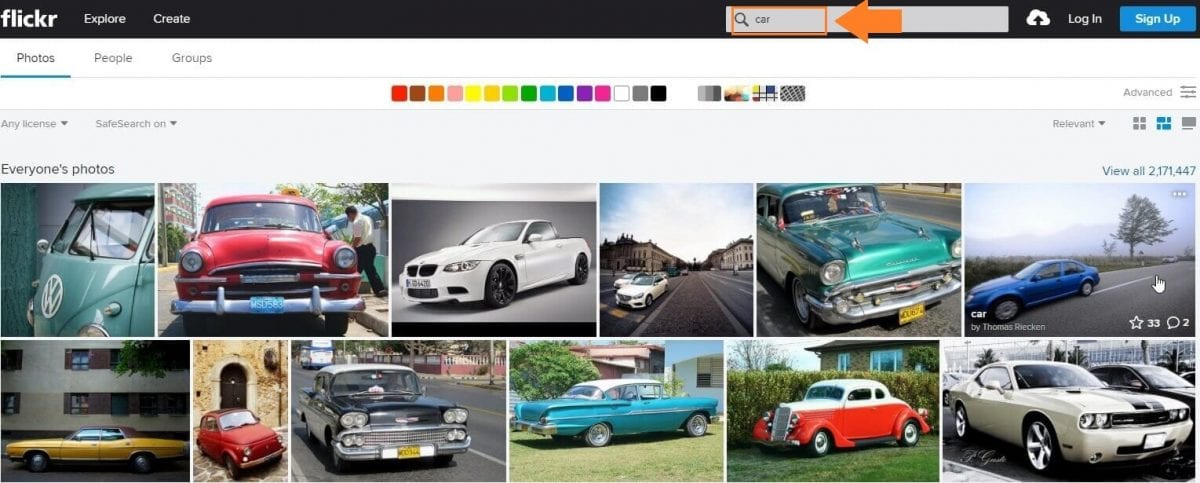 ---
Our next job is to find the images with Creative Common License. For that you must select All Creative Commons option from the license type at left corner of the Flickr.com.

---
Select the image, that you want to use in your blog. For an example we have selected image as shown below.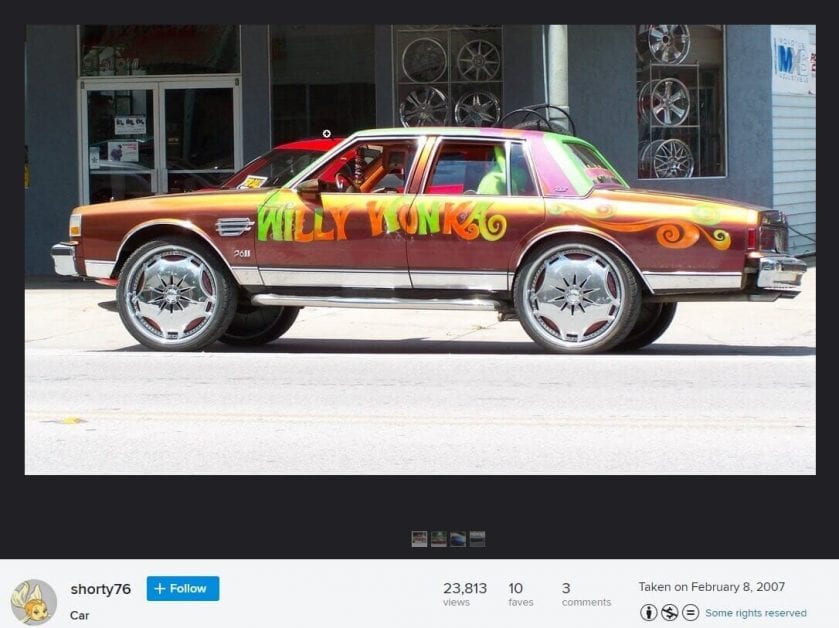 As you might notice, at the right bottom of the image that we have selected it shows the right reserved by this image. For this instance, the right reserved by this image is defined by three images sign.
The first one sign with a little human inside the circle indicates attribution requirement. This particular image requires the appropriate credit link back to original source of image.
The second one sign with dollar sign cross inside the circle indicates either it is commercial or non-commercial. For this instance, it is not for commercial use.
The difference between commercial and non-commercial image is that, for the commercial image you can use the image for direct monetary gain such as image for the banner ads and other forms of ads. But if you use the image simply in the blog post without intention of monetary gain just simply making your blog more attractive, this means it is noncommercial use.
The third sign with dash inside the circle indicates that either it is derivatives or not. For this instance, this image we have selected in non-derivatives. Which means if we remix, transform, or build upon the material, we may not distribute the modified material.
So it's time to show you how we properly use the image in our blog post and provide the appropriate attribution for the original source.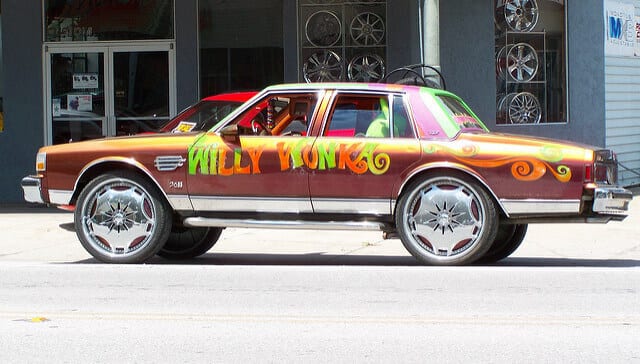 Source : "Car" by Shorty76 – Under Creative Common License
As show above, at the bottom of the image, we have provided the source and backlink for the original source of image.
This way, you can find free photos from Flickr and use it legally in your blog post.
---
Additional Source of Information
Information About Creative Common License
Flickr Creative Common License Information
---
Disclosure
We are not an attorney and nothing in this article should be taken as legal advice.
---