Survey sites have become very popular in recent years. They let you sign up and complete surveys in exchange for cash, vouchers, or credits.
Many people, working professionals, and students completing their education want to earn some extra cash in their spare time by filling out simple surveys online.
Even though you must invest your time for this purpose, you can also make quick money by taking paid surveys online.
However, there are various websites available out there to enable you to answer polls and take surveys from your home or office computers.
Here we have listed new survey sites that are paying people for taking online surveys.
20 Best Online Survey Sites
Following are the top Online Survey Sites that pay you real money on participation.
1. Swagbucks

Swagbucks is a global leader in digital loyalty programs, also offering swag codes and sweepstakes. They are the world's most popular online rewards program.
Swagbucks pays you for the everyday online things you want – they'll pay you Swagbucks.
How much can you make on Swagbucks?
You will typically receive $5 in the form of a gift card when you reach 25,000 points. If your points take a while to add up to this point, you can make 50 points each day by participating in their activities.
How Swagbucks works?
Download the app from App Store or Google Play store.
Create an account. Get a $10 bonus on signup.
Take surveys to earn Swagbucks.
Finally, redeem your points for PayPal cash, electronics, gift cards, and more.
2. Pinecone Research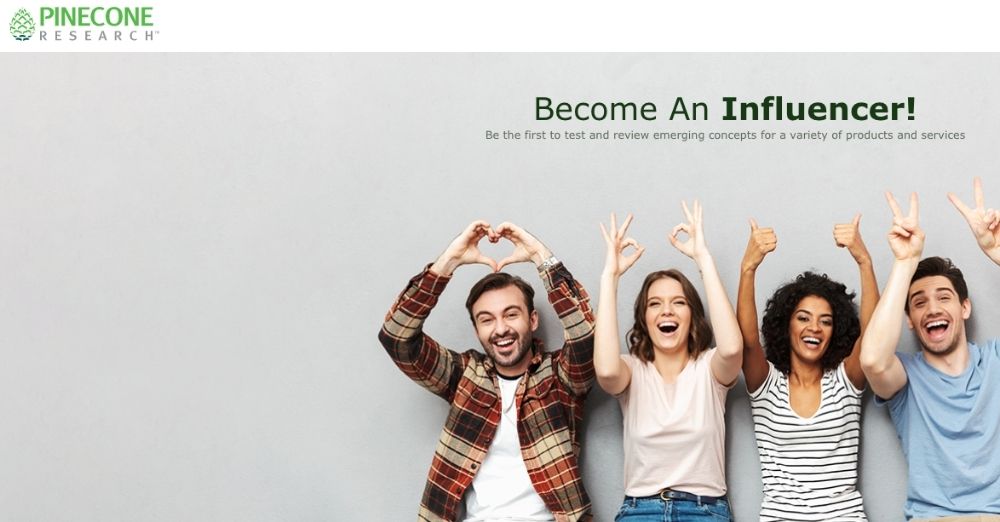 PineCone is a market research company that recruits participants as well as conducts online surveys.
They have been in the business for more than 20 years, and they work with some of the world's leading brands such as Pepsi, Bayer, Verizon Wireless, Walmart, Colgate Palmolive, etc.
To join Pinecone Research, you should be at least 18 years of age.
How much will you make by completing the survey on Pinecone Research?
They are offering incentives for every completed survey, which varies from $1 to $5. Also, receive up to $50 for referring five friends to participate in the
How does it work?
Click on "Join for Free."
Answer a few quick demographic questions.
Fill in your profile, then answer screening questions.
Complete the available surveys and earn money.
Cash-out your reward via check or PayPal.
3. Survey Lab

Survey Lab is a fantastic survey site that gives you free money for completing its online paid surveys.
It is a market research company helping clients with their product development, advertising campaigns, and many more.
How much can you make on Survey Lab?
Survey Lab is offering $5 for every completed survey, and you can request your payment via Paypal or Gift Cards.
How does the Survey lab work?
Go to surveylab.com.
Click on "FREE SIGN UP" and sign up by giving some personal detail.
After that, take surveys to earn money.
Get paid via PayPal for the completed survey, or you can send them a check if you're in the USA.
4. Opinion Outpost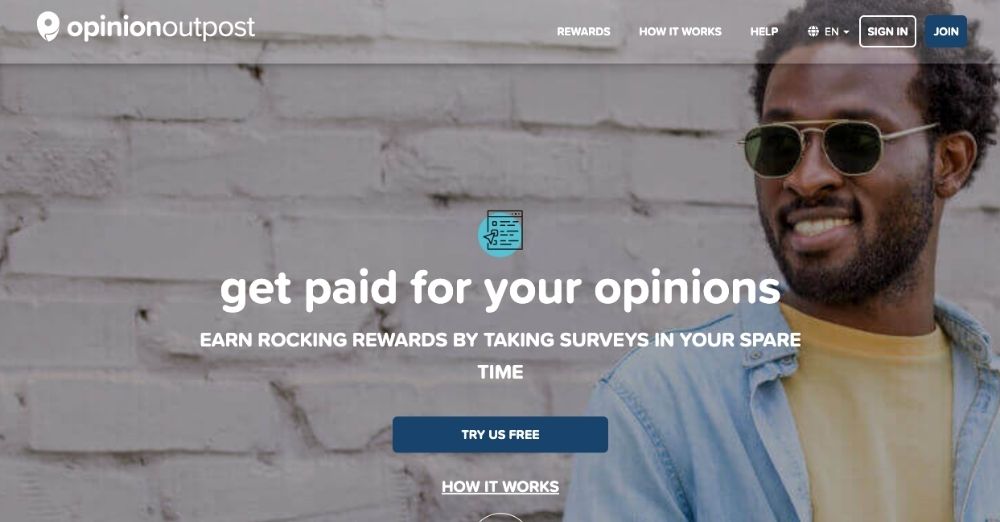 Opinion Outpost is one of the global online survey sites that enable clients to gather feedback from consumers.
It has been conducting surveys, and it does not charge its members to participate in their market research studies.
You will earn opinion points, and you can redeem them for gift cards and cash rewards.
How much can you make with Opinion Outpost?
You can get paid for every completed survey, which varies from $0.50 to $10. At 100 points, you can request a check or gift card and PayPal as a payment option.
How does Opinion Outpost work?
Go to survey.opinionoutpost.com
Click on "TRY US FREE or JOIN" and create an account with your personal information such as name, email address, etc.
After that, start taking surveys to earn money.
When you complete the surveys, you also get points that can be later redeemed for gift cards or products in their rewards catalog.
5. Ipsos MORI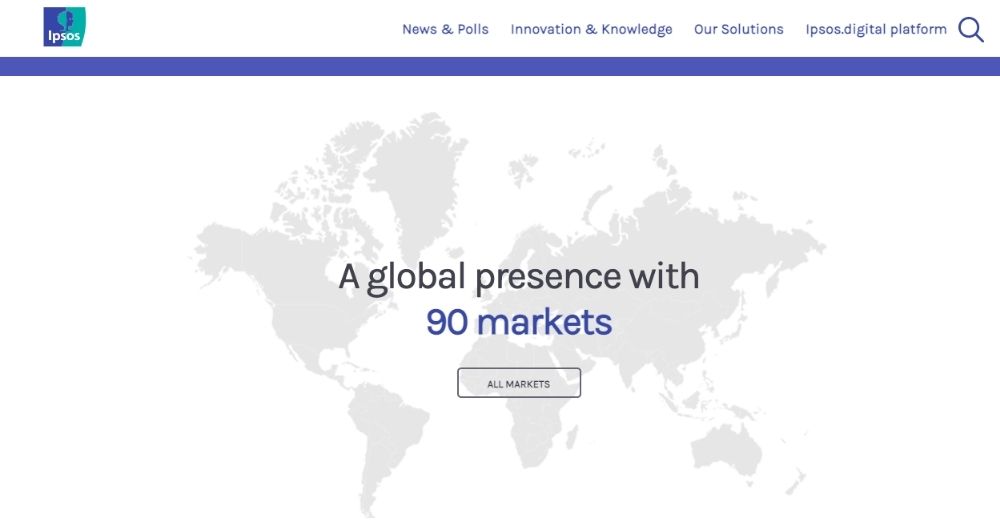 Ipsos MORI is one of the world's largest market research companies.
It conducts surveys and studies on behalf of Fortune 500 companies, academic institutions, governments, NGOs, charitable foundations.
How much can you make with Ipsos?
They are offering $10 for every survey you complete successfully, and the payment will be sent to your PayPal account within 24 hours.
How does Ipsos work?
Go to ipsos.com.
Sign up for free and fill in your personal information such as date of birth, gender, etc.
It lists numerous surveys that you can take part in and earn money on the dashboard.
You can request payment each time you reach $50.
You can also refer friends to Ipsos and earn $10 for every referral who completes a survey.
6. Survey Club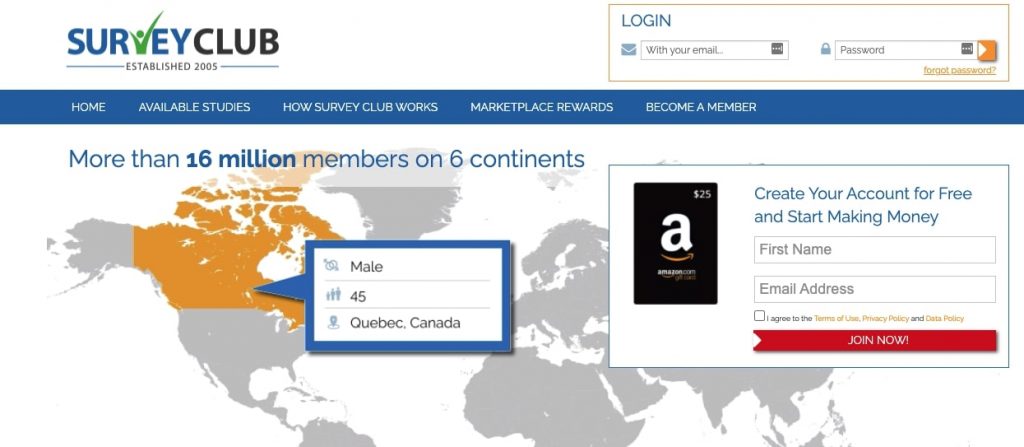 Survey Club is a paid survey site that gives rewards for your opinions.
It allows you to take surveys on the go, using your mobile device or tablet.
It conducts surveys on various topics, such as Technology, Health, Beauty, Financial Services, etc.
How much can you make with Survey Club?
You can at least make $1 for every survey. You can cash out when you reach $10 in rewards balance.
How does Survey Club work?
Go to surveyclub.com.
Join it to create an account or become a member by filling in your detail such as email address, password, etc.
It uses the information to link you with open studies in your region on our website, which will appear on the "Available Studies" page.
When it comes time for study selection or signing up, follow these directions by clicking on each name shown before proceeding forward.
After completing the survey, you will receive cash into members' rewards accounts.
Similarly, you may also redeem cash rewards through Amazon Gift Card.
7. Toluna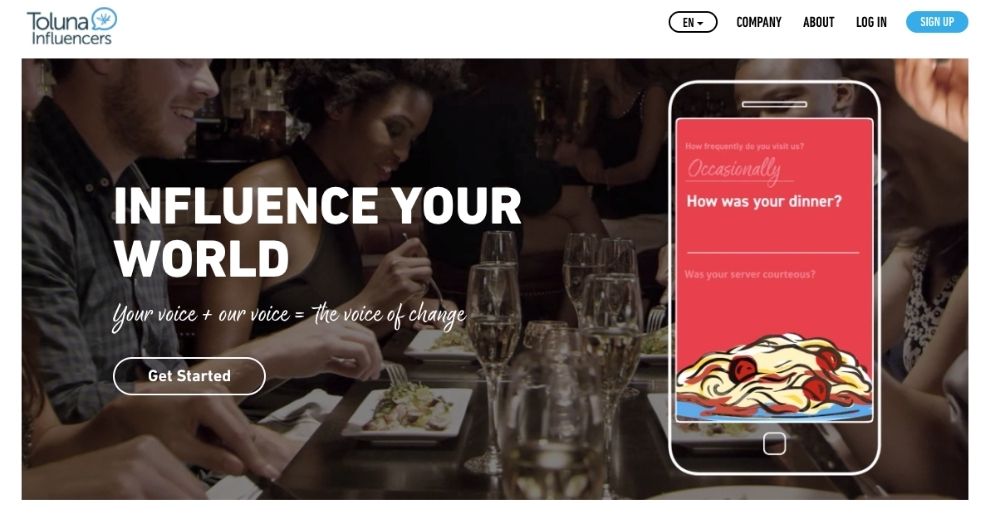 Toluna is an online platform for surveys and shares your thoughts. It allows users to earn rewards by completing surveys and participating in contests.
This site is straightforward to use and creates surveys for you, so it's always available. You can sign up to take surveys for points, which you can redeem for cash or gift cards.
How much can you make with Toluna?
According to Toluna, you can earn up to $20 per survey.
Toluna says that you can redeem your earnings within 48 hours of reaching $5 or more.
How does Toluna work?
Visit toluna.com.
Sign up to create an account with your name, email address, and password.
Once you're logged in, choose the brands you want to influence and share your Opinion.
8.OpinionWorld.com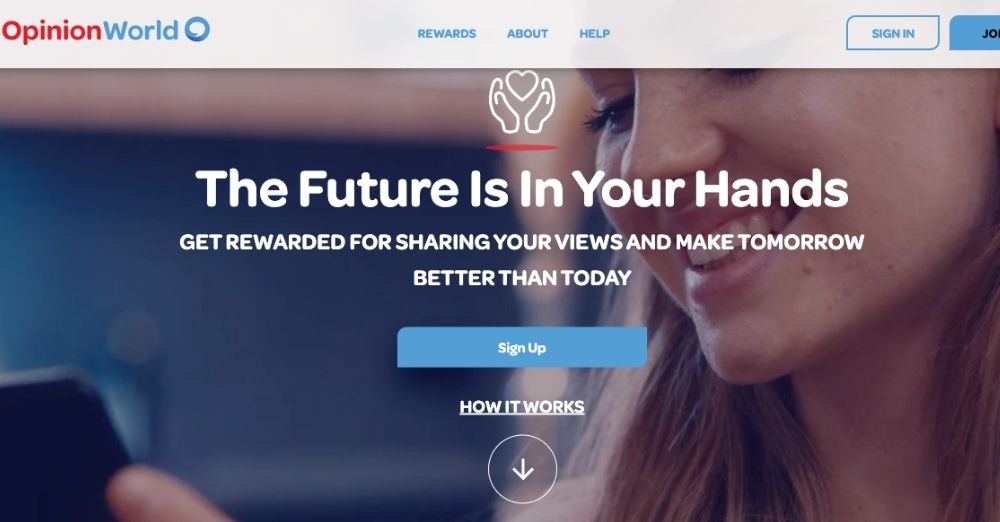 OpinionWorld is an award-winning market research company conducting online surveys on behalf of leading global companies.
It is an online survey site that offers unlimited free paid surveys, giving users the chance to share their opinions in return for cash and rewards throughout our history.
How much can you make on Opinion World?
Opinion world survey pays anywhere from $1 to $50. The survey requires 500 points to be cashed out.
How does it work?
Go to opinionworld.com.
Sign up for free of cost.
Complete the surveys that they send you.
Cash survey money in your PayPal account. Opinion world does not have a minimum cash-out threshold, so you can cash out whenever you want to.
Similarly, you will have an option to redeem your reward for gift cards.
9. Centiment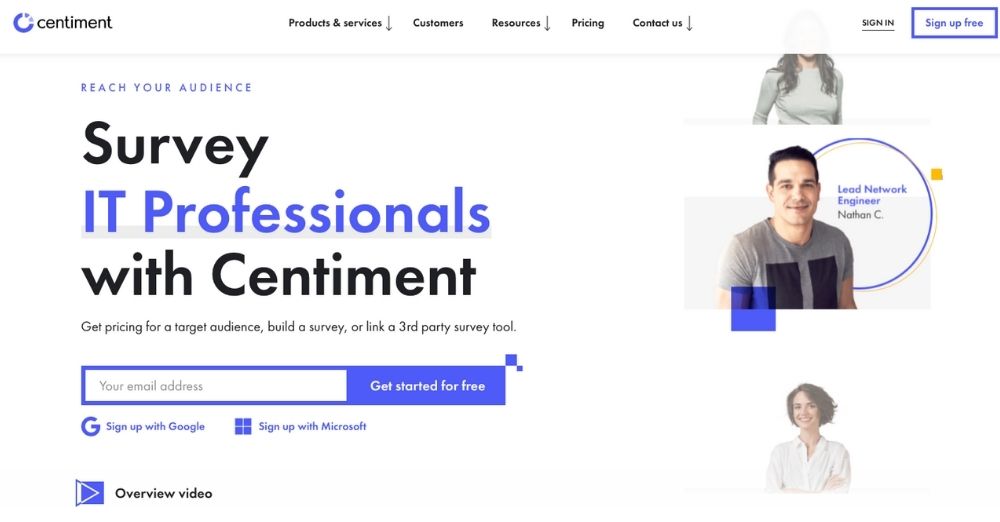 Centiment is a payment-for-results, consumer opinion panel, and market research community.
Members of Centiment share their opinions and ideas about products and services they use to help companies understand why people buy or do not buy certain items.
Participants are compensated for their time with points or cash.
How much can you make on Centiment on average?
$50 per survey is the average amount paid to members.
With Centiment you can also earn with reading emails, watching videos, shopping online, and more.
How Centiment work?
Visit centiment.com.
Signup for free.
Complete the available survey that interests you.
Earn points for participation.
With points, you can get cash or other rewards/gifts from the brands that are partners of Centiment.
Unlike other survey sites, the payout threshold is just $10, which is very easy to reach on Centiment, and payments are sent by PayPal, prepaid debit card (min deposit $25), or check (min deposit
10.PaidViewpoint.com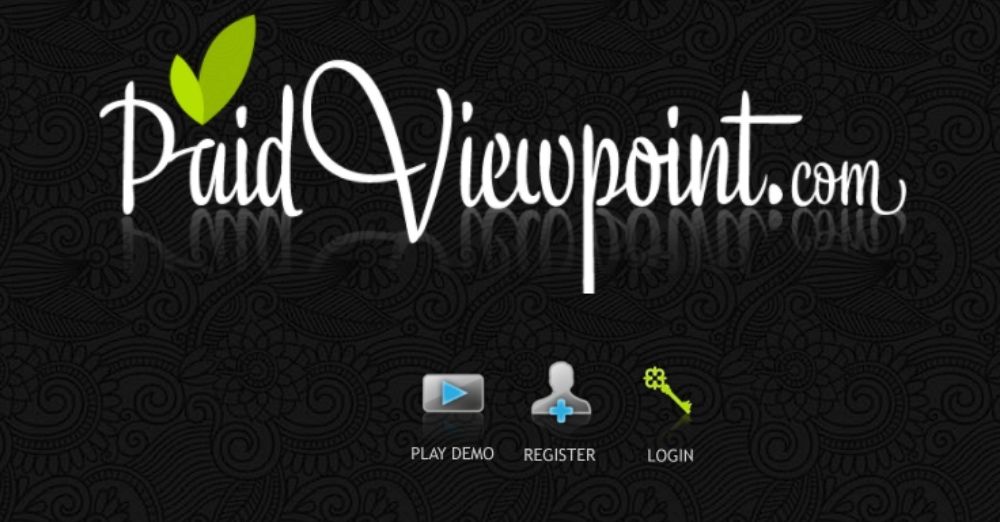 You can earn money from your PC or mobile device. It doesn't matter where you live! PaidViewpoint rewards you for your opinions and feedback on current issues.
How much can you make on PaidViewpoint?
PaidViewpoint pays $0.25 to $5 per survey and up to $20 per mobile app download.
How PaidViewpoint works?
Visit PaidViewpoint.com.
Take quick surveys and short videos. Earn direct cash and cash out earned reward once you reach $15.
11.SurveyPolice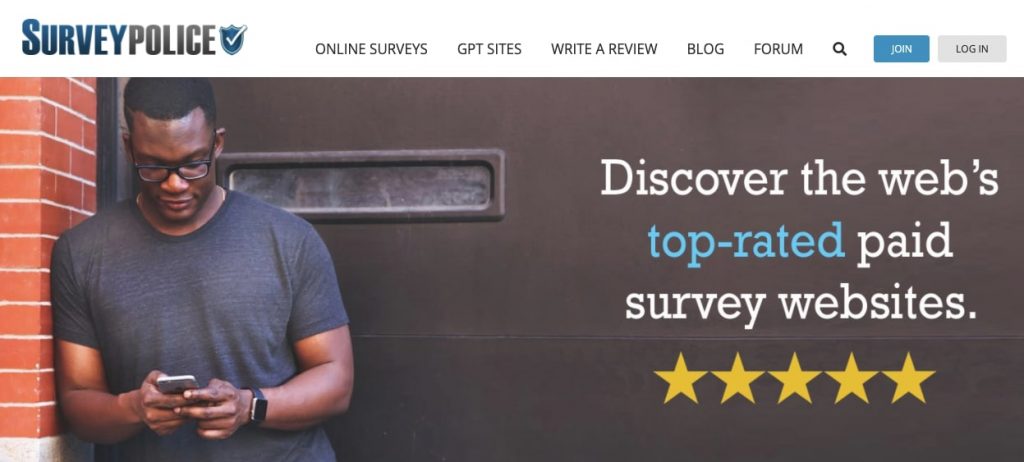 Survey Police is all about giving opinions and earning money, much like the other survey sites I've reviewed (see my blog).
Survey Police are legitimate and NOT a scam. You will be paid in points for completing surveys, just like the other survey sites.
You will have options to complete the surveys either for Paypal cashout or Amazon gift cards.
How much can you make on SurveyPolice?
You can make up to $5-$20 per survey.
How SurveyPolice works?
Visit surveypolice.com.
Join in and discover the surveys that interest you.
Finally, complete them and get paid.
12. Survey Junkie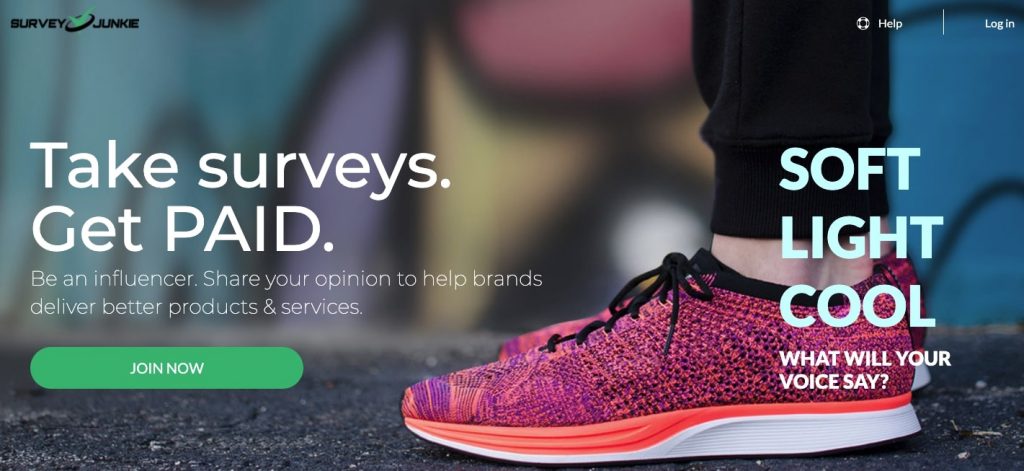 Survey Junkie is a company that you can do surveys to generate money, primarily on the internet.
The whole idea behind Surveyjunkie is for you to share your Opinion with them and, in return, receive points that you can redeem for cash or gift cards of your choice.
Similarly, it also has easy and quick surveys which ask about TV habits, shopping preferences, or food preferences.
How much can you make on Survey Junkie?
The site promises a quick and easy way of earning up to $5 per survey.
How does Survey Junkie work?
Visit surveyjunkie.com and signup.
It will send you a confirmation email after signing up. Make sure to read the instructions properly.
When you visit Survey Junkie, you'll see different surveys available for your preferences. Build your profile.
Once the survey is completed, your points will be added to your account.
Redeem the points for cash via Paypal or gift cards from popular retailers.
13 MyPoints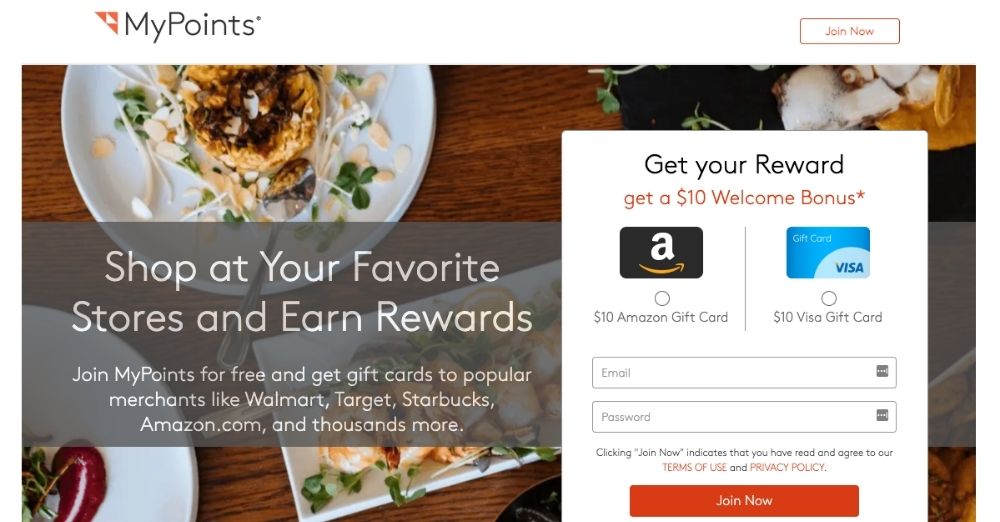 MyPoints is a company that offers online surveys and ensures that the customer is compensated for each survey they complete.
The customer can complete surveys once per day and is compensated with points that may be redeemable with partners such as Amazon, Starbucks, Walmart, Target, Best Buy, and many more.
The user is also able to refer others to MyPoints to earn even more points.
How much can you make on MyPoints?
MyPoints is one of the best options out there to make some extra cash. You can earn up to $0.50 through surveys, but you need to have 2500 points acquired by taking surveys that equal $12.50.
How MyPoints work?
Go to mypoints.com, signup, and get a $10 bonus upon joining.
You can then start taking surveys which are compensated with points.
Later, redeem those points with cash via PayPal or a gift card.
14 LifePoints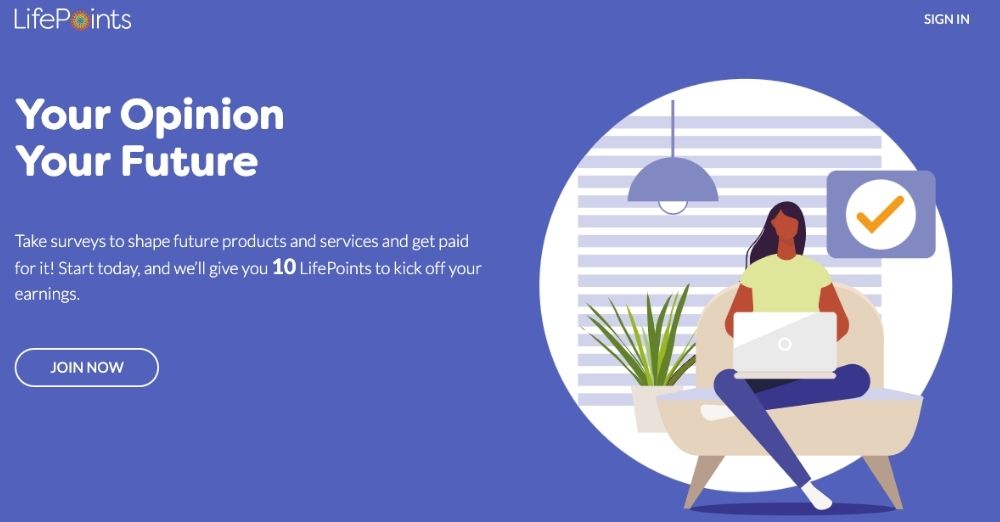 LifePoints are the rewards you collect when answering surveys or when you watch ads. You can use them to buy gift cards, sweepstakes entries, actual products, and more.
LifePoints is a user-driven, freelance incentive website where members are rewarded in LifePoints for completing tasks that other members have already met before them.
A member can then redeem their LifePoints for various prizes or items they want the most out of the available options.
This website aims to provide an advanced platform where users get paid utilizing our very own currency, "LifePoints."
How much can you make on LifePoints?
Completing the surveys on LifePoints, you may earn up to 14 LifePoints per survey with an average time of 10 minutes.
You can also earn up to 20 LifePoints when you watch an ad, and you can do that daily.
LifePoint rewards are worth $0.01 each, but only when the points have been redeemed for a prize or entry into a giveaway.
How LifePoints works?
Visit lifepointspanel.com.
Signup and join the survey site.
Take surveys and get rewarded.
15 InboxDollars

InboxDollars is an online survey site with a rewards option. You can take surveys, engage with offers or watch videos to earn points. You can redeem earned points them either cash or gift cards.
How much do you earn on Inbox Dollars?
Most online surveys pay you $0.50 -$5, but you can earn up to 10$ -$20 per survey in some cases. The minimum you can redeem for cash is 15$.
How InboxDollars work?
Visit inboxdollars.com, signup for free, and get a $5 signup bonus.
Complete the branded surveys and share your opinion.
Earn direct cash, not points, and get paid via PayPal or gift cards.
16 Branded Surveys

Branded survey sites can help advertisers research their customers. Topics in the surveys include attitudes and opinions, motivation, style and taste preferences, or quality expectations.
Many advertisers conduct surveys by using a branded website to gather consumer feedback.
You will complete the branded surveys, receive points upon completion and later redeem it with cash or gift card.
How much can you make on the branded survey?
Upon collecting 1000 points, you will earn $10.
How Branded Surveys works?
Visit surveys.gobranded.com, signup, or register to get access to the surveys.
Start and complete the surveys.
Your surveys will be reviewed, and upon approval, you will earn points.
Once you earn 500 points, you can cash out your earnings.
17 Valued Options

Valued Options is a paid research site that has been around for a few years which offers a signup $5 signup bonus to new members.
It is in the business of surveying consumers' opinions about brands, services, and purchases. It offers survey opportunities to members who are interested in sharing their views.
How much can you make on a Valued Opinion survey site?
Earning could vary from $1 to $20. But there is no minimum payout requirement, but it will only pay via mail check once the total is at least $20.
They don't offer PayPal or direct deposit; instead, they give you the option it rewards you with gift cards from popular retailers from Amazon to Macy's.
How ValuedOpinion works?
Visit caluedopinnions.com, join for free.
Participate and complete the surveys.
And finally, earn rewards.
18 Vindale Research

Vindale Research is a widely accepted survey site that offers rewards in gift certificates, cash, or merchandise for completing surveys.
It is a secure, fun way to earn extra money online and is one of the top paying survey sites.
You can access hundreds of paid surveys.
How much Vindale Research Survey pays?
You will be able to make $2 to $5 per hour by completing easy surveys.
How will VindaleResearch work?
Visit vindale.com, signup for free, and get a $1 bonus on the roll.
Participate in surveys on a computer or a mobile device.
The reward will be real cash, not points. Cash-out reward via PayPal.
19 OnePoll

OnePoll is a survey site. It's one of the largest survey sites.
OnePoll offers surveys for different topics like cars, beauty products, toothpaste, and other activities (e.g., mobile internet).
How much can you earn on the OnePoll survey site?
Similarly, like every other survey site, OnePoll surveys payout varies. You can earn $1.5 to $6 an hour, depending on how much you do in a day.
How OnePoll survey works?
Visit onepoll.us.
Signup and become a member.
Choose and complete the surveys. Reward amount depends on how many answers you provide.
Get paid via PayPal or gift card.
20 i-Say

i-Say is one of the popular online survey sites. Basically, on i-Say, you share your opinion on certain things and earn rewards.
You can earn reward points towards gift certificates and merchandise for taking surveys, trying products and services, doing online tasks, filling out forms, watching videos for companies like Disney.
How much can you earn on i-Say?
On average, you can earn $1.01 per hour by completing the survey on i-Say.
How i-Say works?
Visit social.i-say.com, join the survey site.
Explore polls or create your own, complete them.
Get rewards.
Frequently Asked Questions About Survey Sites:
Which are the best-paid survey sites?
Among all the above mentions survey sites, you can make anywhere between $1 to $20 an hour. However, the most popular and highly paid survey site is Ipsos, iSay, followed by MySurvey.
Are paid online survey sites legit?
Be cautious of survey sites that claim you'll get paid right away; while those might be fantastic possibilities, they may not be the legit survey sites. Therefore, the above-mentioned survey sites are legit where you must share your opinion to earn money.
Conclusion
Above mentioned survey sites are widely accepted and legitimate. Now it is your job to identify the highest paying and the one that best suits your interest.
Similarly, there are a lot of survey sites that reward you for your time and opinions only. You may. not also have to share your personal information.
So, pick the one which offers good rewards and doesn't take too much of your time to complete the survey.
Taking part in survey sites could be the best option for a side gig. Whether you're out of work, looking for a new job, or just don't want to go back to your current job, these options will allow you to make money easily and quickly.