"ASPIRE Act", a new bill allows every person covered by TPS on January 1st 2017, apply for Permanent residency in United States. By the time when Trump administration is weighing whether to end Temporary Protected Status (TPS), three members of Congress are preparing legislation which would allow the path of Green Card for the TPS holders.
Republican Yvette Clarke, D-N.Y., Miami Republican Rep. Ileana Ros-Lehtinen and Washington Democratic Rep. Pramila Jayapal plans to introduce the legislation and in one report they said that Temporary Protected Status program was created with bipartism support to protect human life.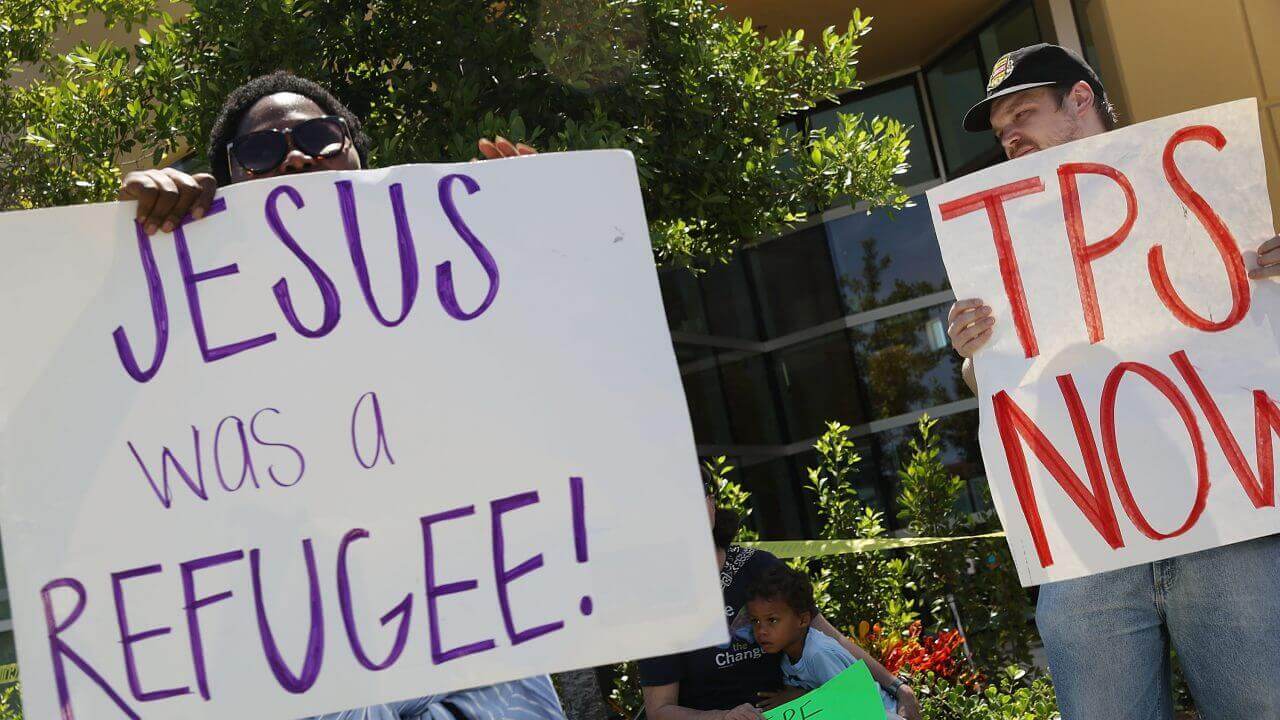 Rep. Yvette Clarke added that it advances American interests and values and we must work in bipartisan manner to do the right thing and protect hardworking immigrants from being sent back to countries where their physical well being could be cast into doubt.
What exactly is in the new bill named ASPIRE Act:
This newly proposed bill introduced the new form of "protected status" for all TPS recipients who are residing in United States for at least five years. Instead of renewal of temporary protected status in every 18 months, ASPIRE will extends the renewal duration to every six years, though they would not be eligible for permanent residency if they cannot prove the adequate evidences for extreme hardship.
As you might know that Miami Republican Rep. Carlos Curbelo also introduced the bill which would provide the path to permanent residency for TPS recipients from Haiti, Nicaragua, El Salvador and Honduras who arrived in United States before January 13th of 2011. But the proposal of ASPIRE Act is more expansive that the bill previously introduced by Rep. Carlo Curbelo.
Additionally, ASPIRE Act would also correct the error in existing law that TPS recipients even though they arrive here illegally, they can adjust their status and apply for permanent residency without having to leave the country.
Claeke's office claimed that newly proposed bill would attract sufficient Republican support since it does not automatically gives recipients a path to permanent resident but a judge must find that the recipients would face extreme hardship if they return to home.
Last week, Trump administration announced to end up 2,000 Nicaraguans TPS which is going to end in January, 2019. As well as 60,000 Hondurans will get only six months extension of TPS until July 2018 instead of 18 months period.
Department of Homeland Security did not announce any decision regarding Haiti and El Salvador and it is expected that decision on Haiti must be made by Thanksgiving.
This story has been updated and will continue to update with developments.