If you are looking for some alternatives of calling apps for almost free of cost , keep on reading this  post. Here we are providing some very selective alternative calling apps rather than usual one like Facebook Messenger, Skype, Viber etc. 
Free international calling is possible and easy with tools like Skype, Viber and other VoIPapps and services, however they do not allow you to make a call in mobile or landline number.
Usually, free service of  Facebook Messenger, Skype, Viber and other VoIPapps apps mandatorily necessarily to be people using the same service on both ends. But these days Viber and Skype are also offering the Viber out or Skype out calling facilities but you should pay to use those service which are comparatively higher costs.
For somewhat to solve the problem of higher bills in international calling, here we have listed some selective alternatives calling apps which are almost free of cost or very nominal fee after your earned credit.
From these apps, it is not everytime necessarily your receiver should install same apps at their end.  These apps can make a direct call in landline and mobile phone all over the world. But in some case you need to build some credit to make a free call.
---
Some Alternatives of Calling Apps
---
Sudo is the very emerging free calling apps all over the world. Until the day we prepared this post, Sudo doesnot require any credit or any penny to purchase the credit It is absolutely free calling apps all over the world in both mobile phone and landline. Right now, Sudo is only available for the iOS and Web , and the team are also preparing the apps for android. The android users can sign up for the waitlist of Sudo app.
To sign up for the Sudo, go through the link given below. You need to have input only your name and app will automatically generate your email and phone number. As soon as you sign up for the app you can take the advantage of free calling facility.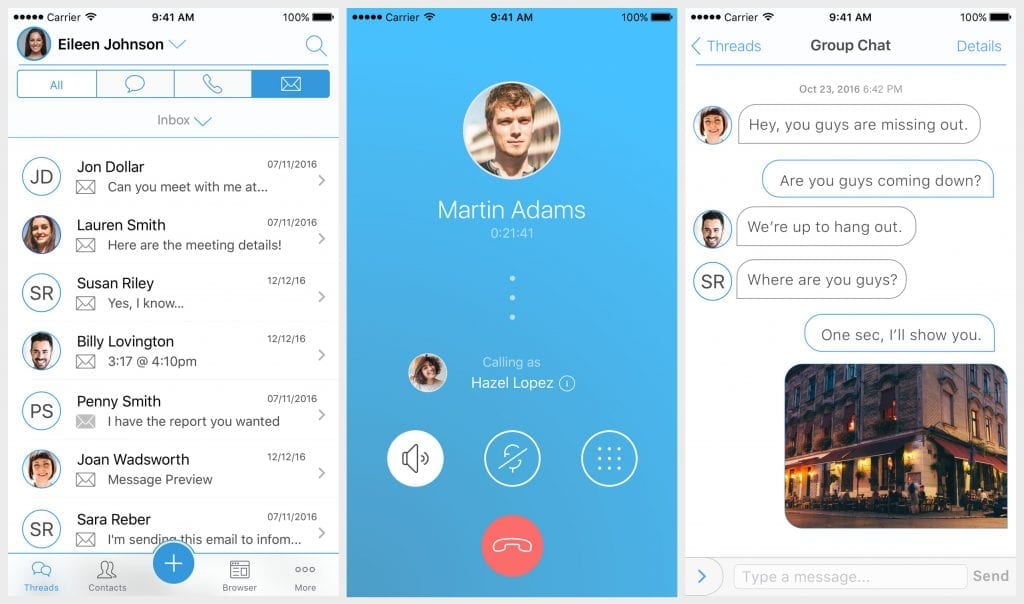 Key Features:
Most alternatives calling all over the world
Free texting all over the world from credit
Safe, flexible and hack-proof email.
Create email addresses with one tap to stay organized and fight inbox clutter.
Get 9 custom phone numbers free.
Private browser.
Sudo App:
---
WhatsCall:
WhatsCall is also another more reliable awesome app which will let you make free call all over the world. The best part of the WhatsCall app is that you don't need to have internet connection in your receiving end side, only you need to have installed app of WhatsCall.
Key Features:
Free calling all over the world
Free texting all over the world
Earn daily 100 credits for simply logging onto the app.
Earn 1000 Credits per referred friend/invite.
Unlimited WhatsCall to WhatsCall without any credit.
Whats Call:
Official Website of Whats Call
---
Libon:
Libon is another VoIP free calling App. In according to the rating of the users, it is also one of the most popular free calling apps.  Libon to Libon is unlimited free call, however for the Libon to non Libon you will get 30 minutes per month free talk time.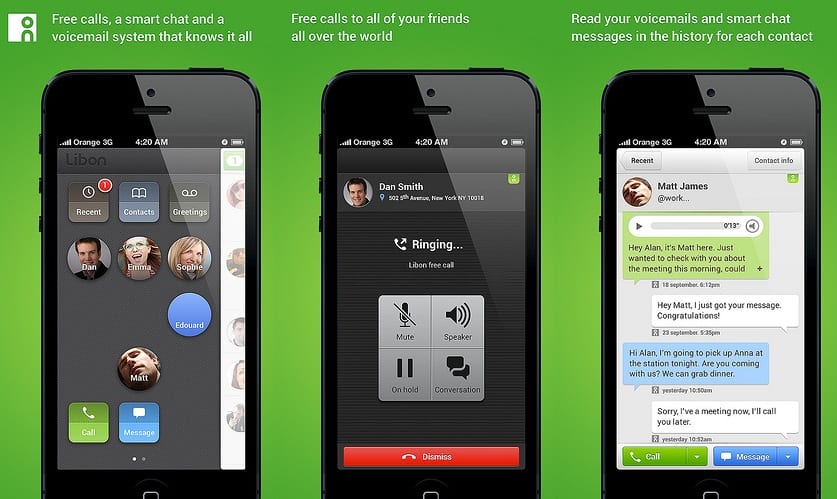 Key Features:
Alternative calling all over the world in both mobile and landline
Free texting all over the world
Libon App:
---
Note that in accordance to the time and conditions, they might have changed their offers. For more detials and offers, you can visit their official website from the link given above.