Price of Different Model Honda Bikes in Nepal
If you are looking for Honda bikes price list in Nepal, you are in the right place where you can get the all honda bike prices in Nepal. Here we listied the all available honda bikes price list for you.
In Nepal riding bike has become one of the basic necessities in day to day life of people. Beside necessities there are even enough people in Nepal to ride bike to fulfill their will and as a fashion. People who are using bike as a necessities are always looking for economic bike which means bike giving more mileage and efficiency. Among youngesters bike riders heavy bike with more power are common. Here we are going to list of Honda Bikes in Nepal and their price which covers all range of people. Honda is a Japanese Automobile Manufacturing Company. Honda's vehicle are widely used all over the world because of its durability and efficiency. This company manufacture different range of bikes on the basis of price, mileage and power. Following are the list of Honda Bikes and their price available in Nepal.
List of Honda Bikes Price in Nepal: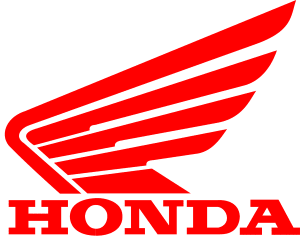 Honda Bike Price in Nepal
| Image | Make - Model | Price in Nepal |
| --- | --- | --- |
| | Honda CB Unicorn Dazzler | NRs 215,900 |
| | Honda CB Unicorn DSS | NRs 224,900 |
| | Honda Dio 102cc | NRs 172,900 |
| | Honda Activa 109cc | NRs 159,900 |
| | Honda Wave | NRs 128,900 |
| | Honda CB Twister(Disk) 110cc | NRs 184,900 |
| | Honda CB Shine | NRs 187,900 |
| | Honda CBF Stunner 125cc | NRs 195,900 |
| | Honda CB600F Hornet | NRs 1,699,000 |
| | Honda XR250 Tornado | NRs 625,000 |
| | Honda CBR600RR | NRs 2,050,000 |
| | Honda CB1000R | NRs 2,350,000 |
| | Honda Bros NXR 150 | NRs 525,000 |
| | Honda CBR 250R (Non ABS) | NRs 459,900 |
| | Honda CBR 250R (with ABS) | NRs 595,000 |
| | Honda New Dio 110cc | NRs 172,900 |
| | Honda Dream Yuga | NRs 164,900 |
| | Honda CB Trigger DSS | NRs 229,900 |
| | Honda Activa I | NRs 159,900 |
| | CB UNICORN 160 | NRs 237,900 |
| | Honda CBR 250R Repsol | NRs 590,000 |
| | Honda CRF 250L | NRs 890,000 |
| | Honda CRF 250L | NRs 890,000 |
| | Aviator HET 110 | NRs 180,900 |
| | CBR 250R STD | NRs 515,000 |
| | CBR 250R TRI STD | NRs 519,000 |
| | XR 125L | NRs 390,000 |
| | XR 150L | NRs 470,000 |
| | CB Unicorn HET | NRs 239,900 |
| | CB UNICORN DSS HET 160CC | NRs 241,900 |
| | XR 150L | NRs 470,000 |
| | Honda CB Hornet 160R | NRs 260,900 |